Be part of Berlin's
most exciting neighbourhood.
Discover lots of culinary delights,
awesome locations and
great cultural offerings.
one world –
different levels
Close to the Spree and the Jannowitz Bridge, the OXO Apartments are being built as modern condominiums with one- to five-room apartments in Berlin-Mitte. The geometric layouts are reminiscent of the 1952 strategy game, OXO. Functionally as well as aesthetically, this tic-tac-toe game was a true pioneer and one of the first ever computer games showing graphic display – an exciting creative trendsetter like the OXO Apartments. Compact and well connected with correspondingly good rentability, an attractive capital investment with a very good return.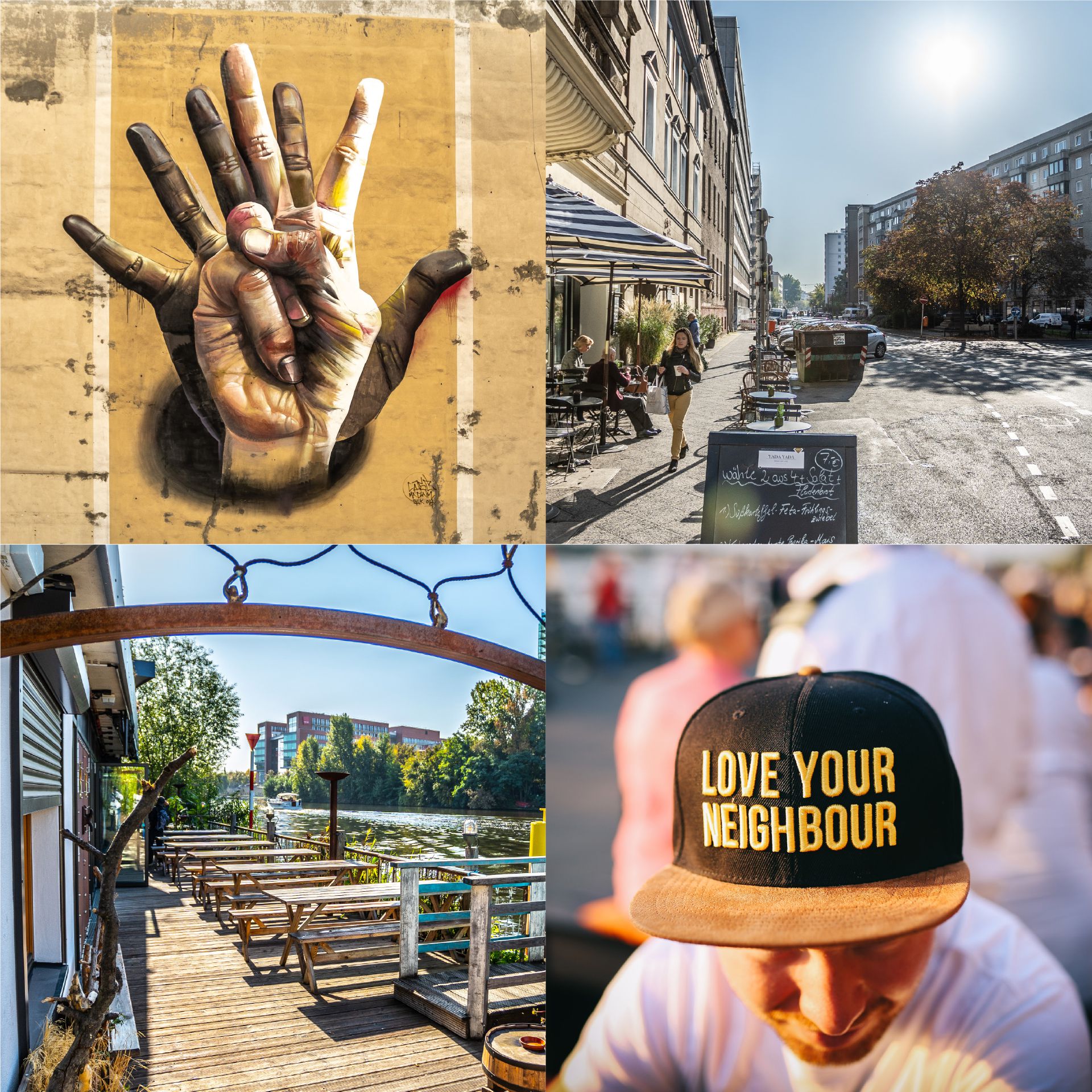 a vibrant
neighbourhood
OXO is positioned just at the point where Berlin is at its liveliest: centrally between the shopping opportunities around Alexanderplatz and the Kreuzberg Oranienkiez with its legendary pubs and (sub)cultural offerings. As one of the most sought-after office locations, well-known brands such as Zalando, Mercedes Benz, Coca-Cola or Universal Music can be found nearby. Within walking distance are also some of the most exciting places in the urban gastronomy, art and club world. The banks of the Spree also invite you to explore and take long walks. Having a subway station right outside your door, just so happens to be a nice little bonus.
homebase for
urban people
Here, urban culture not only asserts itself, but is lived. The newly plastered façade with its balconies in a contemporary fair-faced concrete look is proof of the great potential for technology and comfort. The impression from the outside corresponds to the interior. The existing 1984 building is revived by a modern entrance area as well as the newly designed corridors and the staircase with exposed concrete elements and and state-of-the-art building technology. With a feel for aesthetics and quality, an ambience was created here that matches the attitude to life in the heart of the creative metropolis. Choose the apartment that suits your requirements.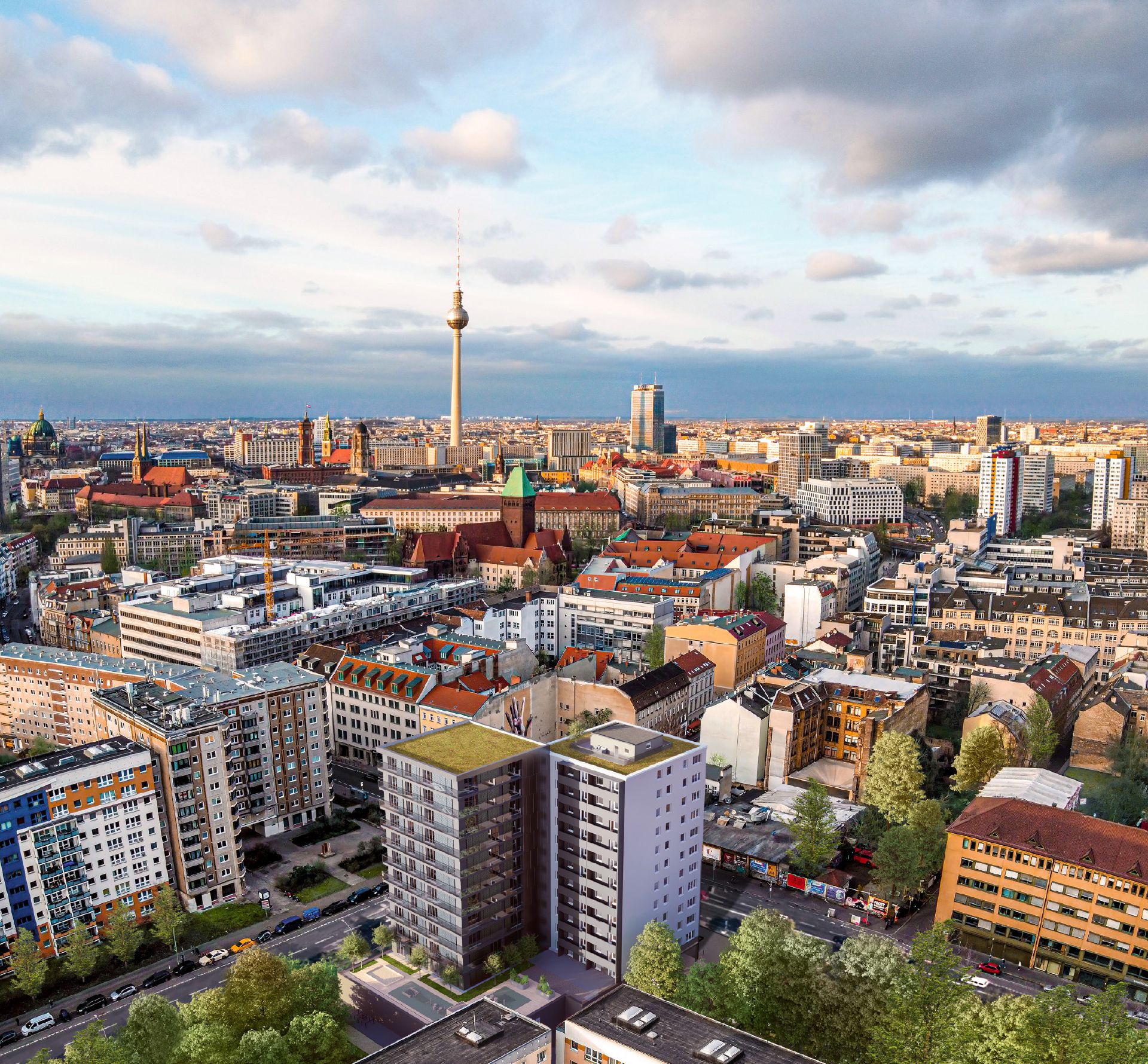 44 units on 12 floors
1 to 5 rooms, approx. 36 to approx. 119 m²
all of them with balcony
contemporary interior design
modern bathroom
optional furnishing
each apartment with storage room
inside the
apartments
Those who not only want to talk about design but also want to live in style will be impressed by the furnishings of the OXO Apartments. Pleasantly functional, high-quality materials, a harmonious colour scheme and convincing details blend into the stylish living environment. Real hardwood floors flatter your feet, and in the fully equipped fitted kitchens, cooking becomes a feast. The modern bathrooms also contribute to the pleasantly relaxed atmosphere with chic fittings and accessories in anthracite and white. In addition, each apartment has a spacious balcony, inviting you to let your gaze wander into the distance. You also have the option of having the apartment furnished in a serene, industrial style of modern comfort.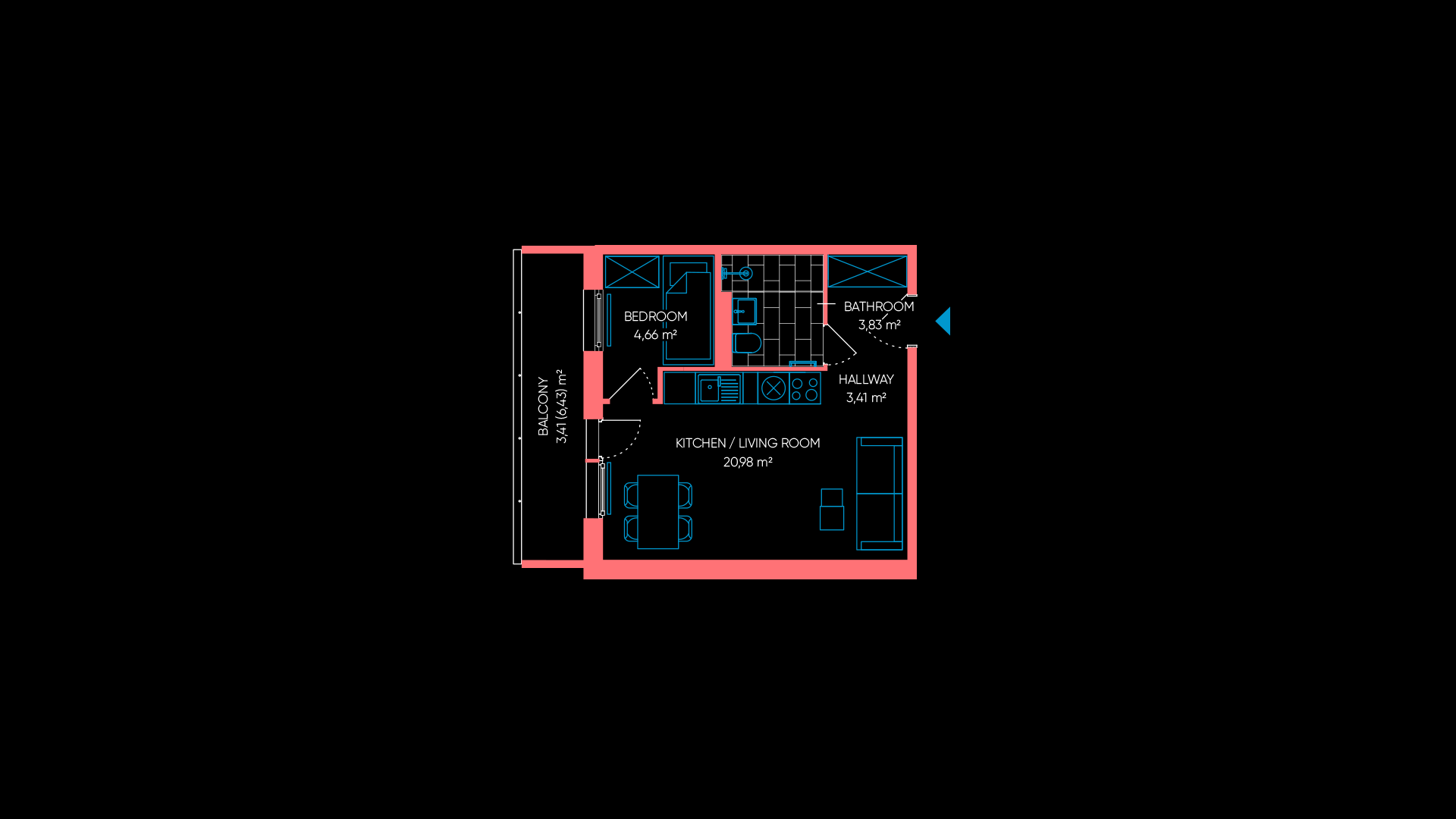 ca. 36 m²
OXO M
1-room apartment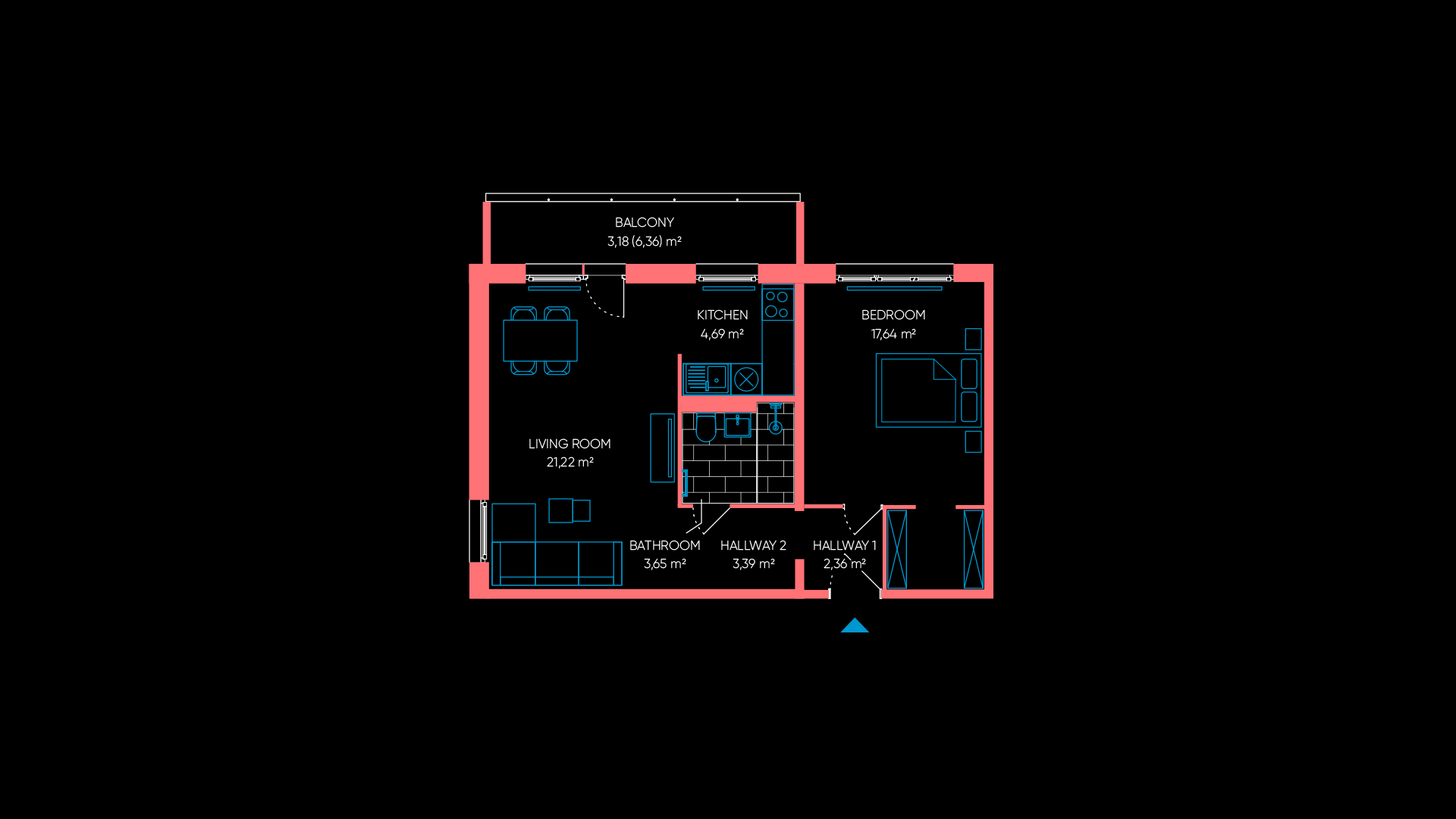 ca. 56 m²
OXO L
2-room apartment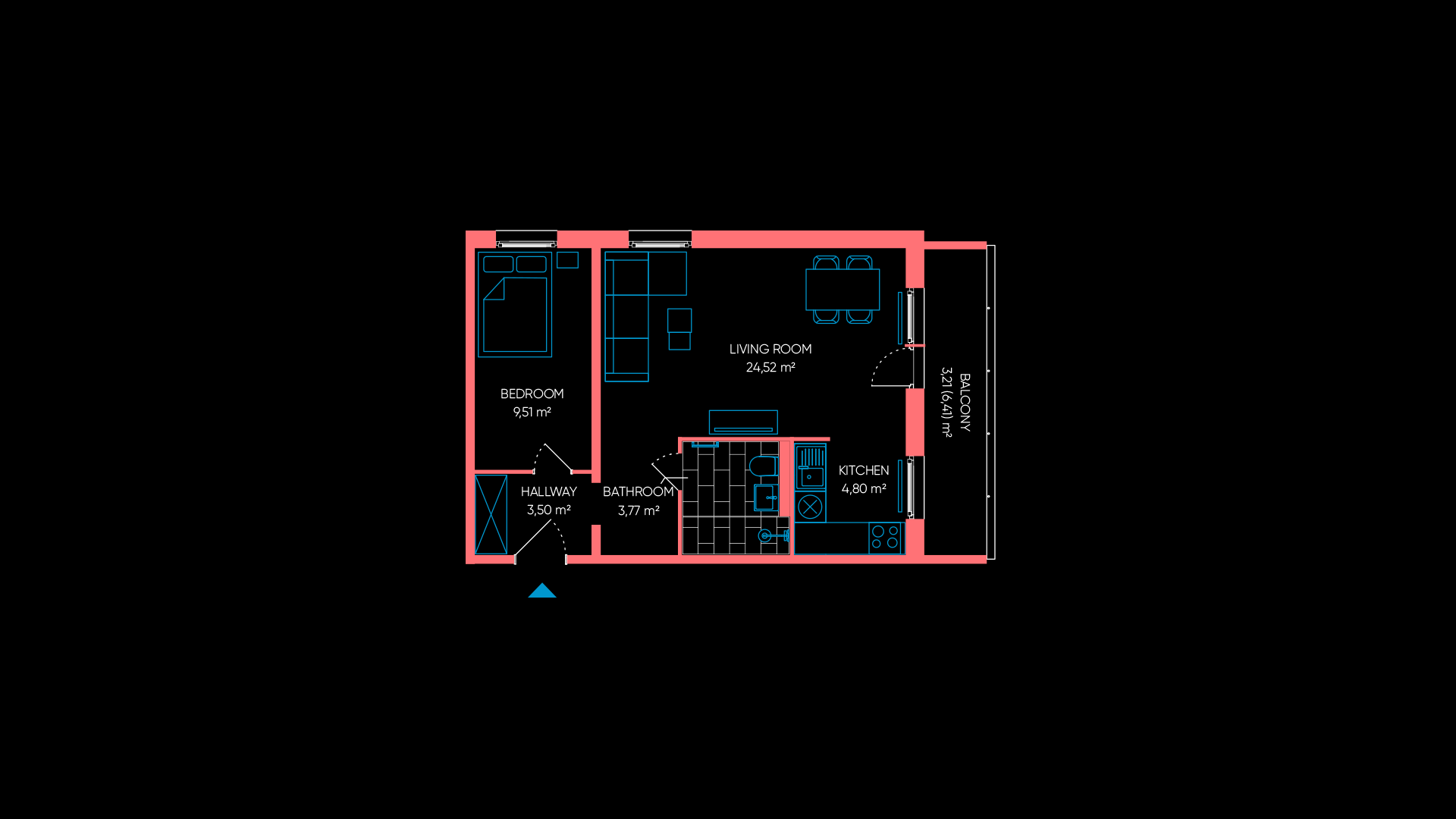 ca. 49 m²
OXO L
2-room apartment ca. 70 m²
OXO XL
3-room apartment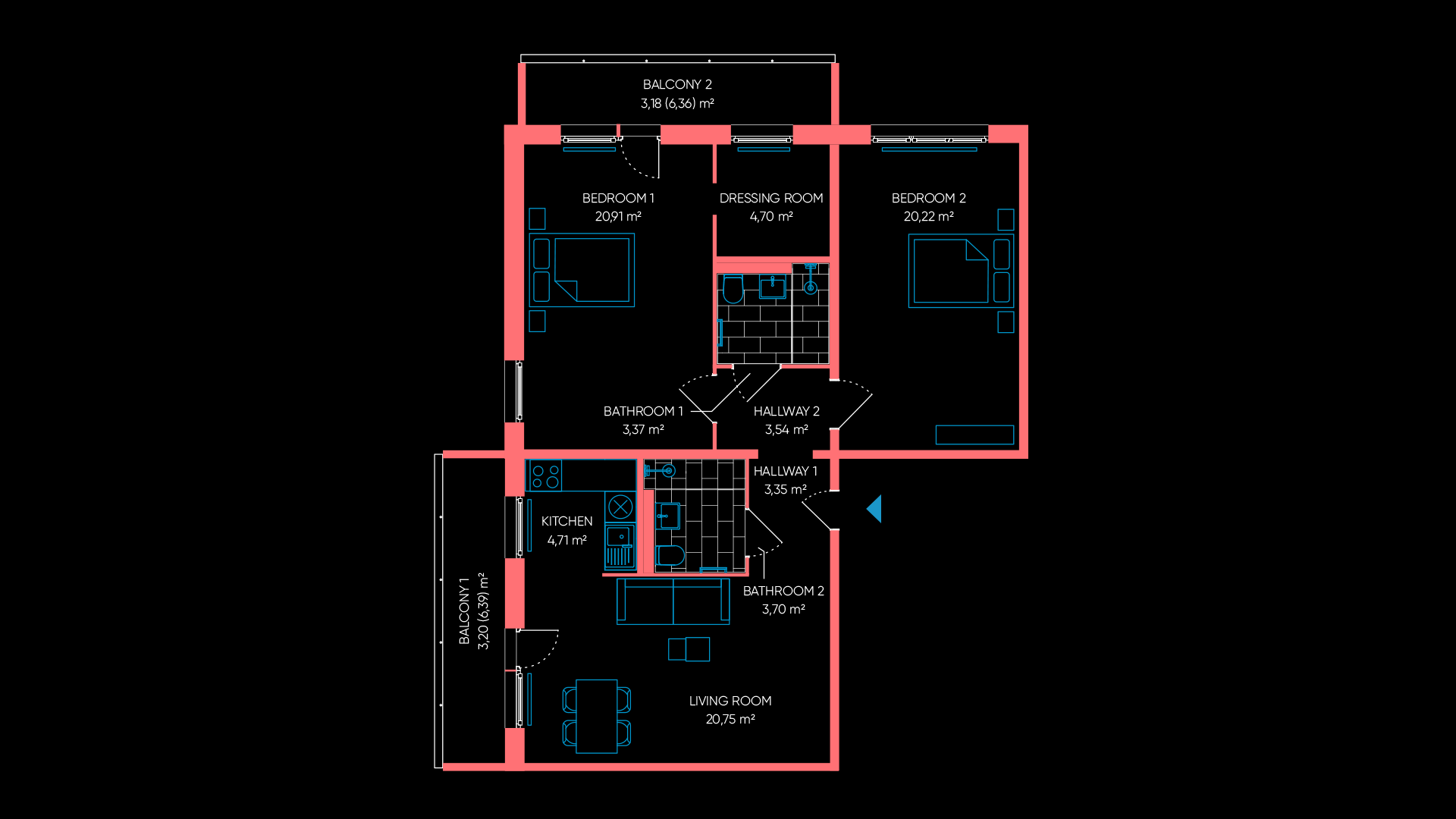 ca. 92 m²
OXO XL
3-room apartment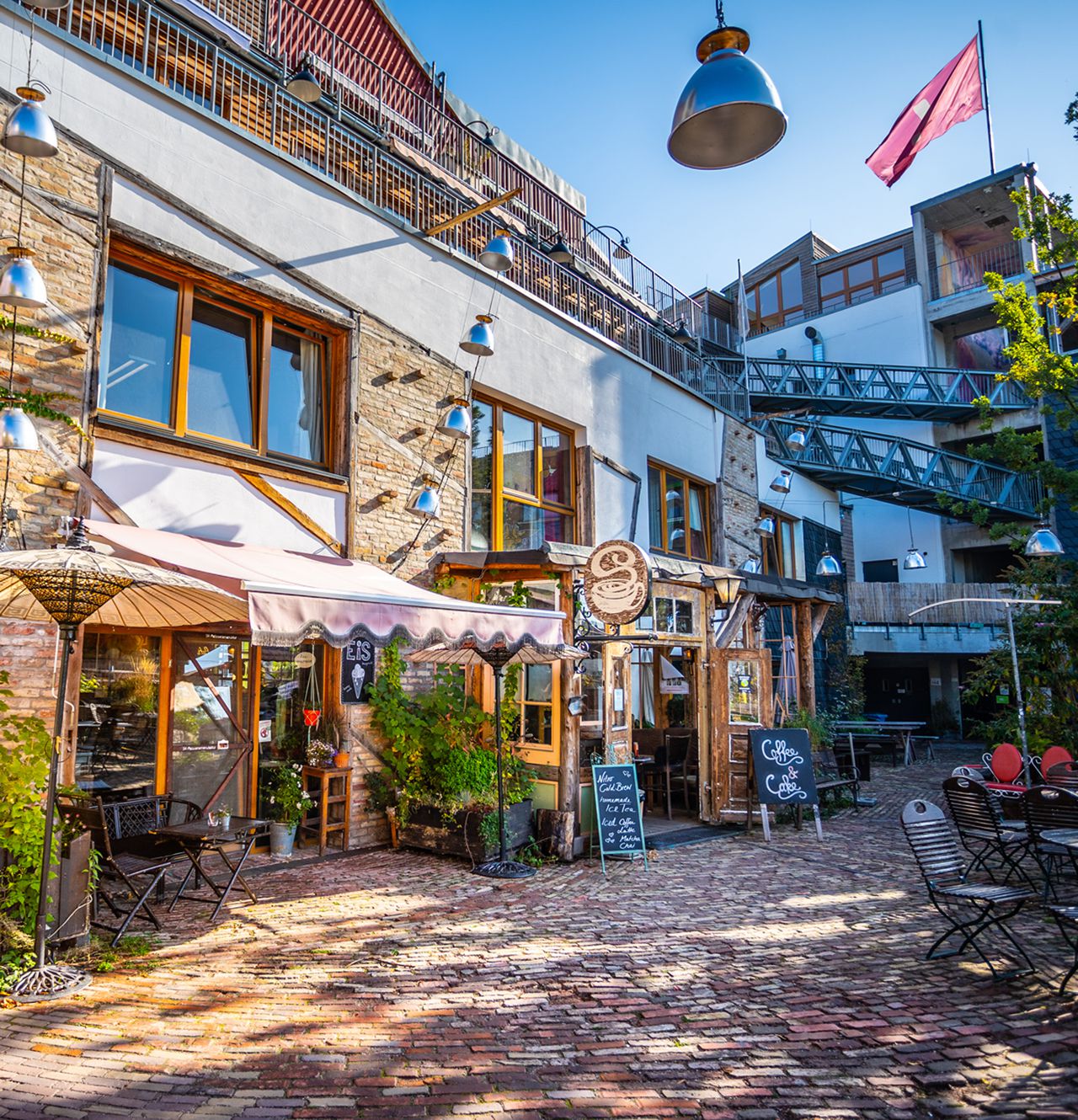 a walk along
the riverside
Just a few minutes walk from your front door, the glittering line of the Spree meanders through the pulsating city life. Passing Berlin's historic harbour and the Nikolai quarter, which was already reconstructed before reunification, you can reach the city's prestigious centre with the Humboldt Forum, Berlin Cathedral and Museum Island. But also to the east there are many possibilities for discovery tours in the sun. The Holzmarkt awaits you with its young hip locations and invites you to stay until the night. If you want to explore beach bars further downstream and a last piece of the wall, walk through to the East Side Gallery and the Oberbaumbrücke.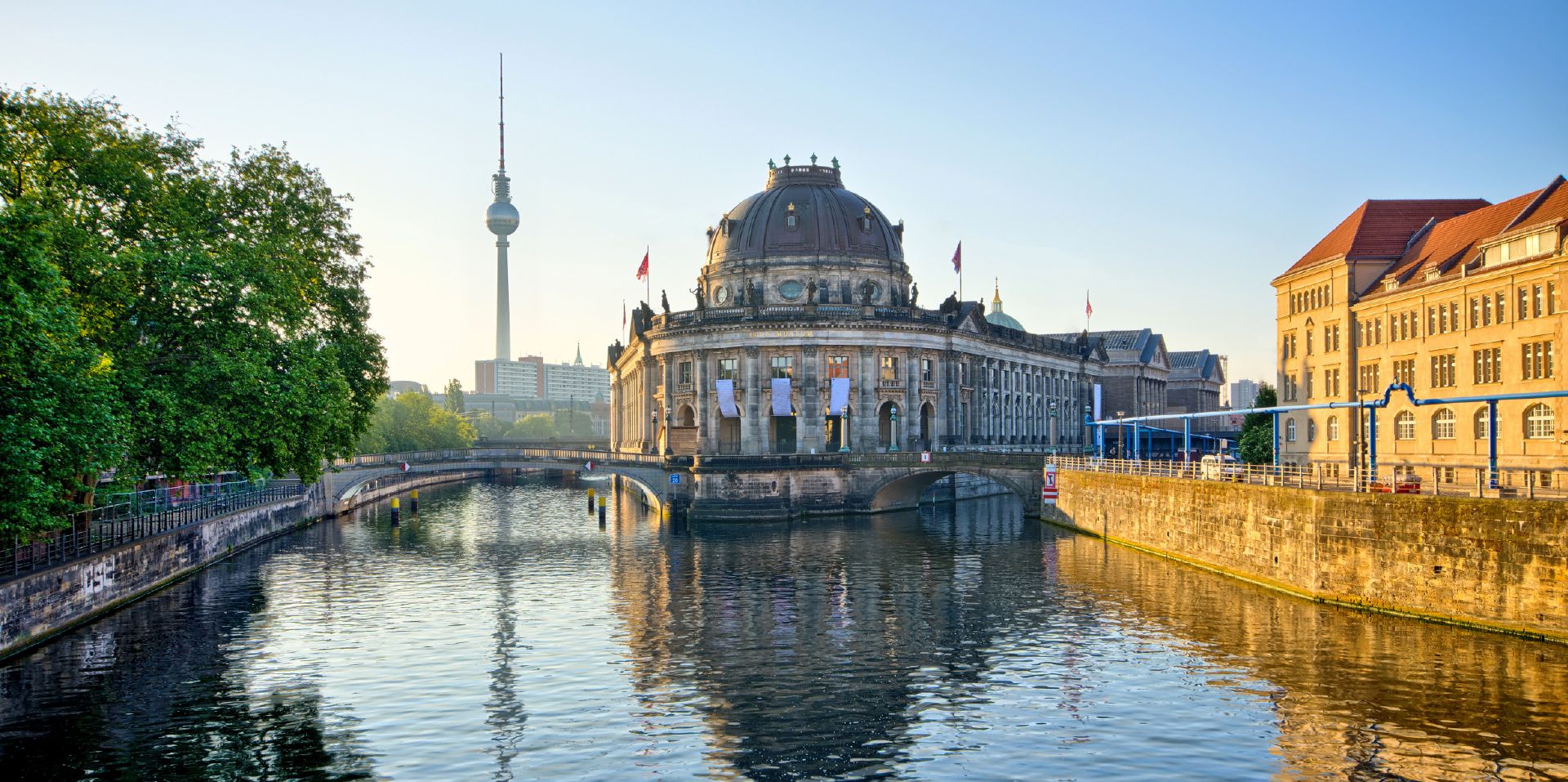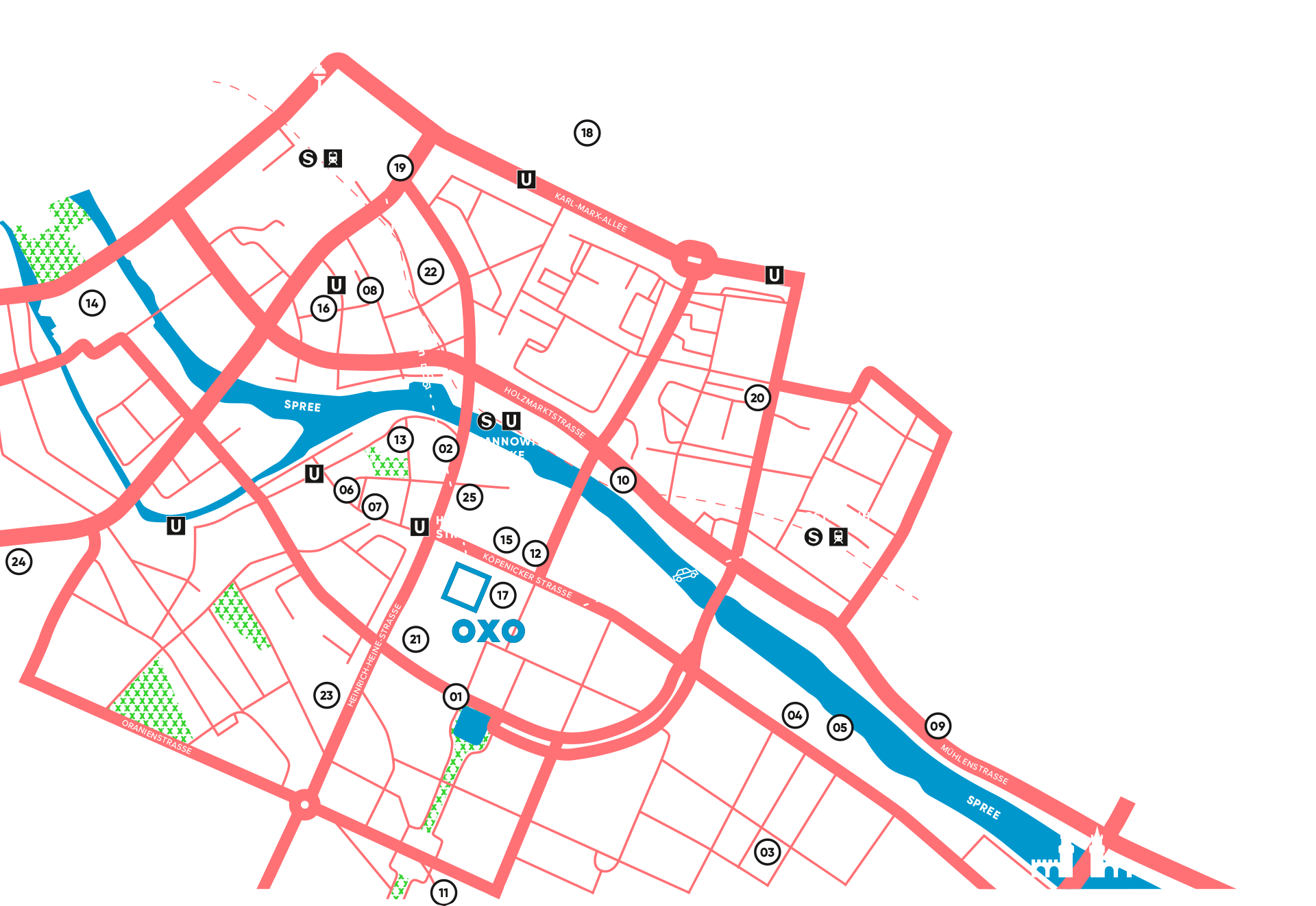 ---
Restaurants & Cafes
01Café am Engelbecken
02Lapho
03Markthalle Neun
04SAGE Restaurant
05Spindler & Klatt
06The Brooklyn
07YADA YADA breakfast club
08Zur letzten Instanz

---
Culture & recreation
09East Side Gallery
10Kater Blau
11Kino Babylon Kreuzberg
12Kraftwerk
13Märkisches Museum
14Museumsinsel
15SAGE Club
16Theaterdiscounter

---
Supermarkets & Spätis
17Supermarkt im OXO
18ALDI Berlin-Mitte
19denn's Biomarkt
20EDEKA Andreasstraße
21EDEKA Annenstraße
22EDEKA Moch
23Lidl
24ROSSMANN
25Späti-Spass
Contact
NO RENTAL ENQUIRIES PLEASE
Do you have any questions about our apartments or would you like to arrange a viewing appointment?
Please contact us directly:
ASI Real Estate GmbH
or use our contact form: